Getting IATF 16949 Consulting in Nebraska (NE)

The automotive sector needs to cover several unique requirements to guarantee its products and services are for the client's best interests and needs. To do so, companies decide to focus on getting IATF 16949 certified in Nebraska before implementing even other standards.
This ISO offers unique and specific requirements for automotive companies alone for them to achieve optimal results when it comes to meeting customer satisfaction. However, customer satisfaction is not the main focus of the standard unlike what most people believe.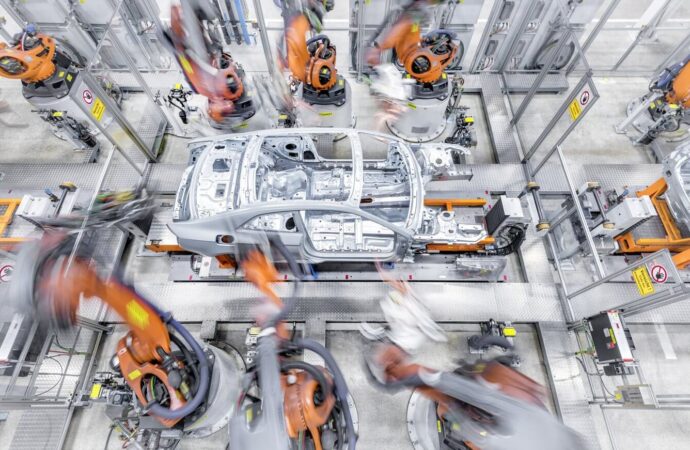 After all, ISO 9001 is very much aimed at that and since it is a mandatory requirement that companies have to comply with, the objective should be pretty much achieved and rather just add some additional requirements to it. But if it is not meeting your customers' needs, what is it?
IATF 16949 has very specific attention in continual improvement to guarantee the automotive company can work around its processes and boost them to continue offering quality parts and services. Since products and services might be enough for now, that does not mean they will continue to be useful later on unless they are upgraded and aimed for the clients' needs at the specific moment.
To do this, it is not a matter of aiming for the parts and services themselves but rather focus on the processes to obtain them within the quality management system of the company. Also, defect prevention, reduction of variation, and waste in the supply chain are extra aspects that are considered in IAFT 16949.
The best part about its implementation is that you will not address your problems and needs in a general way. Instead, the International Automotive Task Force (IATF) included very unique and specific requirements for automotive companies alone.
This means the ISO is completely aimed to address them without considering other aspects that do not benefit the automotive manufacturer or organization. There is a lot involved in IATF 16949 and despite complying with ISO 9001 and its structure, it will take time to implement it and get certified.
Fortunately, our experts at IQC The ISO Pros of Nebraska can lend you a hand or two to make it possible and boost your company's performance and growth. You can either choose to leave the entire implementation in our hands along with certification or get trained by our professionals to handle it yourself.
IATF 16949 approach for companies
---
Just like other standards, you can achieve implementation and certification if you follow an approach that is useful for it. In our case, we will go for Quality-One's Seven Phase Approach which guarantees compliance:
Executive and Management Overview / Planning.

Gap Assessment and Planning.

Documentation.

Implementation and Training.

Internal Assessment and Management Review.

3rd Party Registration Assessment.

Sustain and Continual Improvement.
The final goal for most ISOs is continual improvement in all processes and performance. With us at IQC The ISO Pros of Nebraska, you will be able to get to this phase and guarantee the certification for your automotive company.
IQC The ISO Pros of Nebraska can help you implement, train on, consult, and have your company and/or organization certified on the following ISO Certifications:
If you want to enjoy the above-listed benefits, contact IQC the ISO Pros of Nebraska, now. Our services are accessible in all of the below-mentioned cities: