Getting ISO 45001 Consulting in Nebraska (NE)

Implementing ISO standards goes beyond the simple fact of meeting mandatory requirements. It also helps companies to establish systems and obtain great results in different areas, which is why getting ISO 45001 certified in Nebraska will make more sense for you from now on.
These occupational health and safety management standard are invaluable for any organization that understands the importance of offering safe workplaces to its employees.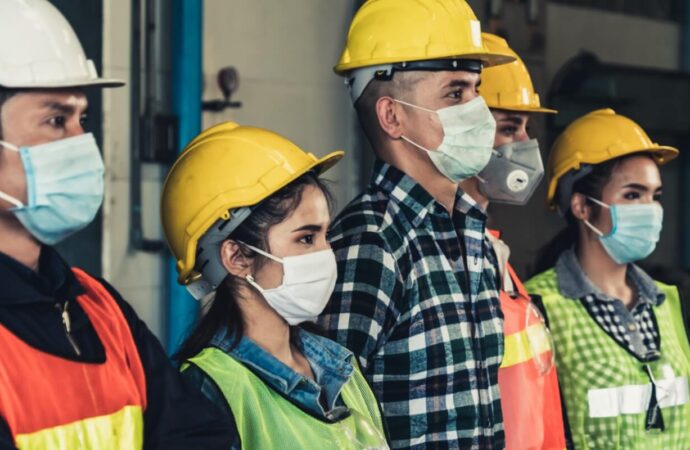 After all, making sure that work-related accidents will not take place or at least reducing the probabilities will help to boost your employees' efficiency and how they work in the processes. Also, you will be able to save time and resources when it comes to dealing with expenses around medical bills and insurances.
In our experience as a company at IQC The ISO Pros of Nebraska, we are very aware of how crucial is to keep everyone safe and we highly recommend following ISO 45001's guidelines to achieve this result. If you need any type of assistance with its implementation and certification, you can rely on our experts to get everything done and guarantee you are able to not only keep your workers safe but also your visitors.
Now, is it entirely necessary to implement it? If so, where should you start and when?
When it comes to "where", companies should try to identify their needs and goals for the occupational health and safety management system they have established or if they need to work in implementing one before anything else. If you have to work around the establishment of the system, you will have to go for a different approach with the ISO.
After all, the guidelines in it can either help you to establish it from zero or allow you to adjust your current system to the requirements in the document. Once you have determined this, start focusing on the safety measures your company in specific needs.
This will help you to have a better idea of the actions you need to take since following the guidelines is not the only thing you must do for this objective. Finally, if you are wondering when you should start, the basic and simple answer is: anytime.
The sooner you decide to implement the ISO, the sooner you will be able to obtain its benefits and comply with regulations to get certified. Therefore, do it as soon as you can.
Benefits of ISO 45001 for your organization
---
Although the main benefit is clear since it is aimed to offer safe workplaces and spaces in your company, the truth is you still can get many more. Being able to look after your employees will lead to many people wanting to work in your business and offer efficient performance, which will inevitably boost your company's growth.
On the other hand, companies that are ISO 45001 certified demonstrate reliability and competence, which brings more clients or customers their way. You also get the chance to spend the usual money or resources for medical bills or insurances in other needs for your business.
And more than anything else, you will prevent risks and irreparable harm to any person inside the premises and workspaces.
For you to achieve these benefits, let our team at IQC The ISO Pros of Nebraska when you want to start with the implementation and certification.
IQC The ISO Pros of Nebraska can help you implement, train on, consult, and have your company and/or organization certified on the following ISO Certifications:
If you want to enjoy the above-listed benefits, contact IQC the ISO Pros of Nebraska, now. Our services are accessible in all of the below-mentioned cities: