Top ISO 9001 Consultant in Omaha, Nebraska (NE)

Guaranteeing the best for your clients will take more than complying with a few regulations and legal requirements. You will have to add the need of implementing a wide range of ISO standards, such as ISO 9001 in Omaha and even ISO 20000 in case you offer services.
ISO 9001 is a primary and international standard that all companies regardless of their type, size, and activities, need to implement in order to achieve customer satisfaction. Also, it is mandatory and provides several guidelines and requirements that can bring value as well as help you to fulfill different regulations besides the ones in the document.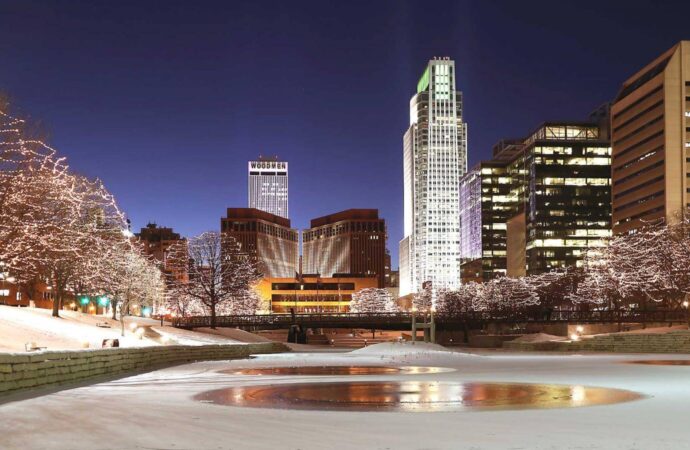 But what is so special about ISO 9001 that makes companies satisfy their clients? The guidelines help to establish an efficient, cost-effective, and well-designed quality management system in the company to ensure it is able to focus on the clients' needs.
This will lead to manufacture and provide high-quality products and services that are actually what people need. However, compliance with all the requirements in the standard and being able to implement the ISO properly to get certified will require more than just following a few guidelines.
Companies have to align their needs, goals and guarantee they are aiming for the right processes and aspects of the quality management system in case they have already established one before this ISO implementation. Those organizations that have to handle the task of adjusting their systems to the standard's requirements will have a harder time due to the changes, adjustments, and additions that have to take place.
Fortunately, our team at IQC The ISO Pros of Nebraska is able to lend you a hand in the process, either if you have to start from zero or handle with an already established quality management system. We have been helping companies in Omaha, in particular, for over a decade, and we are proud to admit that most of them have been certified thanks to our intervention.
With that said, you can rely on us for more than just ISO 9001. ISO 20000, which is one we mentioned before, is a service management standard that can bring great value for your company to offer quality services. And we will be more than happy to help you with it if you consider it to be something necessary for your business.
Over 20+ ISO certifications available
---
Although ISO 9001 and ISO 20000 are the most requested standards in Omaha, the truth is we have much more to offer. We have about 30 different ISO certifications available and they cover both mandatory and voluntary standards.
We want to make sure you cover all your needs and are able to achieve your goals thanks to the right ISOs and their certifications. For this, just let us know what standards you need or if you need our experts at IQC The ISO Pros of Nebraska to assess your business and determine this.
We can handle everything for you and if you need one, two, or several ISO certifications from our company, just let us know right away.
IQC The ISO Pros of Nebraska can help you implement, train on, consult, and have your company and/or organization certified on the following ISO Certifications:
If you want to enjoy the above-listed benefits, contact IQC the ISO Pros of Nebraska, now. Our services are accessible in all of the below-mentioned cities: